Well we've now killed that ugly looking annoyance Netherspite.
So i thought we could share our screenshots:
Heres the guild standing next to the giant corpse.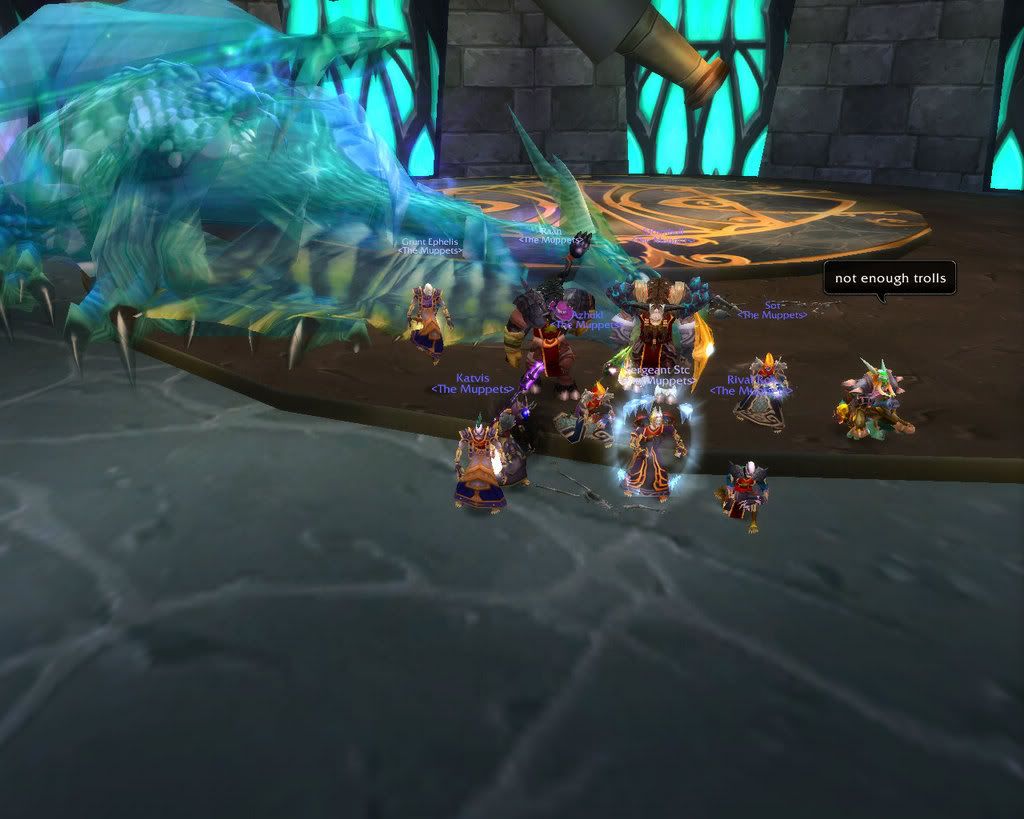 Later on that raid we also gave Nightbane a try. Now this is a slightly less ugly boss, probably one of the most (graphically) amazing looking bosses ive seen..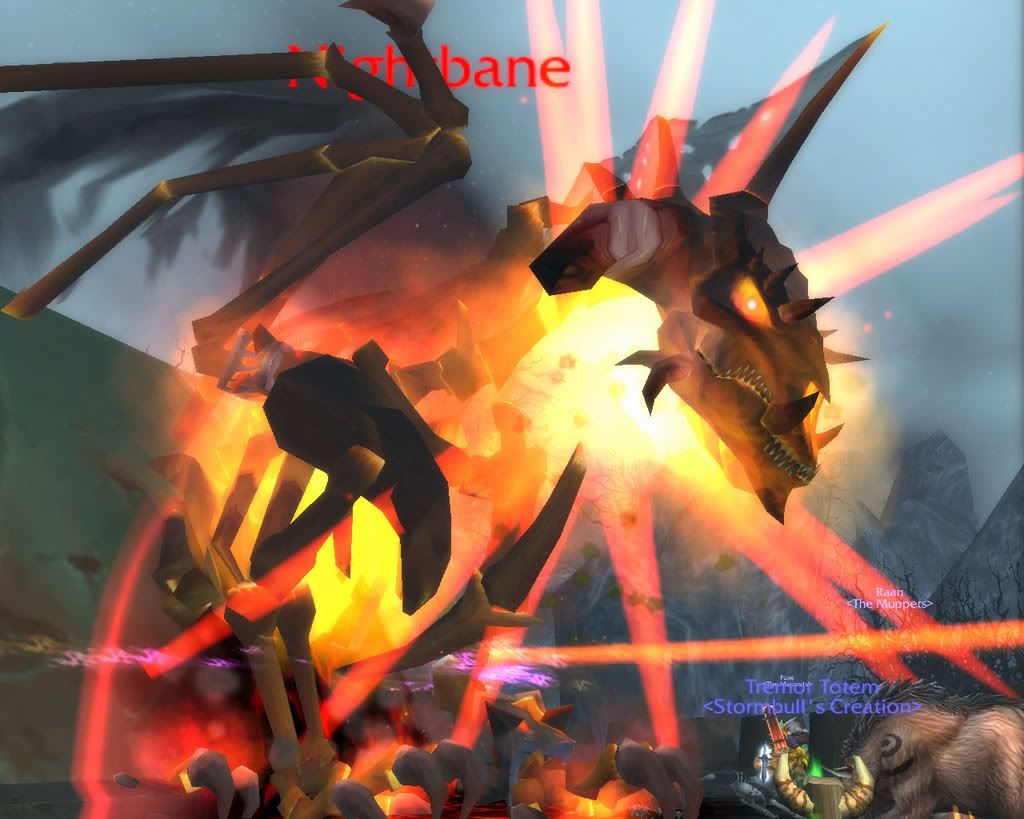 Post yours here